Meet Mario.  He's a parrot cichlid in our freshwater fish tank.  He always has a smile on his face.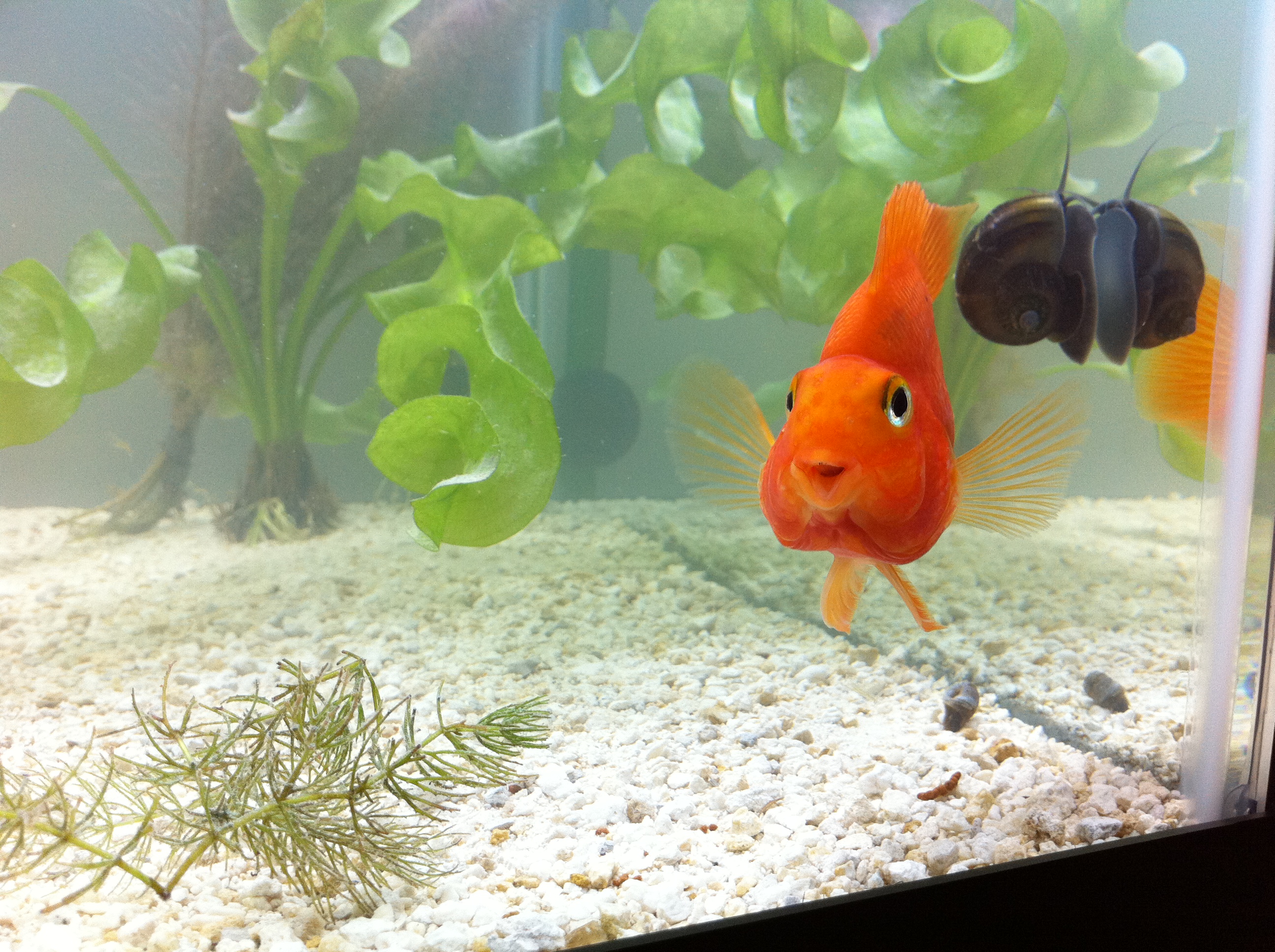 This picture was taken, you guessed it, with the iPhone 4 and is untouched!
With the My Sketch app, you can turn this image into a black and white sketch: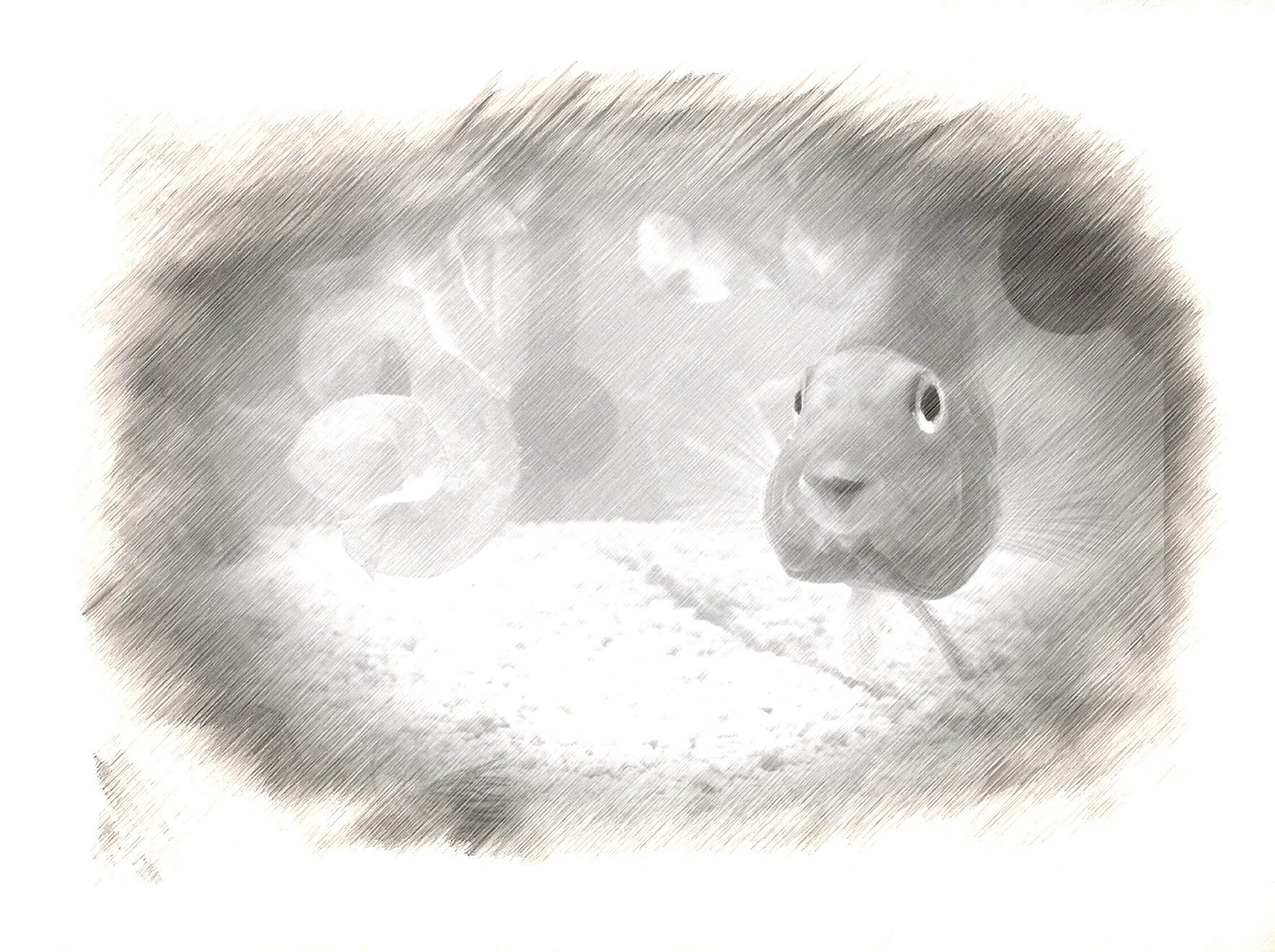 Impressive app and it's free!  There are a ton of other sketch styles available as well.