Happy New Year Everyone!
Over the years, I've accumulated a bag of old makeup that have lovely pigments, but I  just did not have the chance to use up.  I couldn't bear to throw them out.  Some were close to full tubes of liquid eyeshadow and lip gloss, so I thought…why not use them to make art?  I started out with a brown vertical line and then it evolved into this: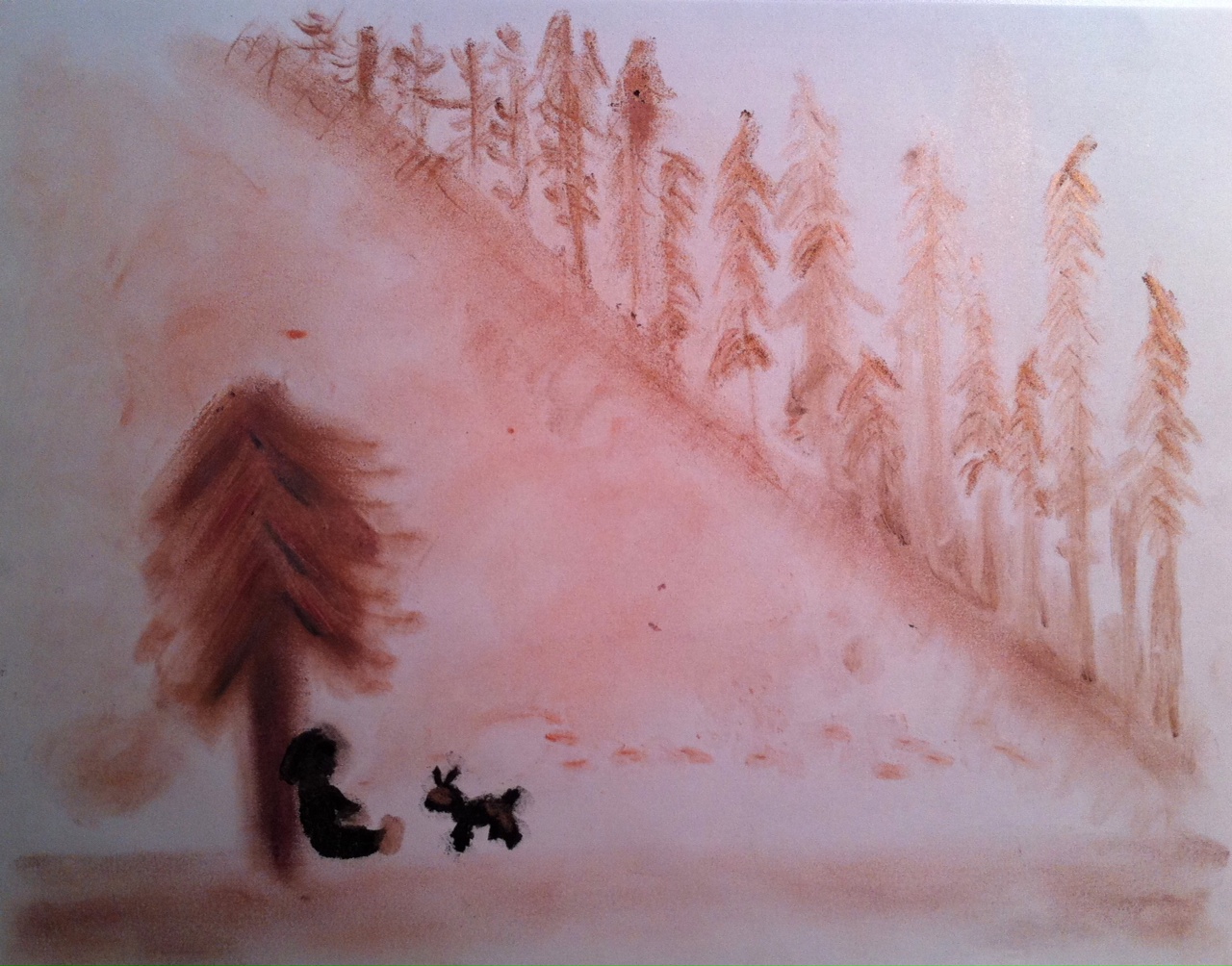 I like how it turned out overall.  The silhouettes do look a little eerie, but I think it goes well with the scenery.